Painless Procedure for Permanent Make Up
• cosmetic tattooing • numbing agents • numbing cream • numbing creams • painless cosmetic procedure • permanent make up
There's no doubt that tattooed makeup has become a high-demand service in the beauty industry. Many potential clients interested in permanent makeup or microblading procedures wonder what type of numbing will be used during their treatments. They like to be assured that the procedure will be conducted safely and that Permanent Makeup Artist will keep them comfortable. Keeping the client comfortable during a permanent makeup procedure is a challenge for many permanent makeup artists. Clients should be advised that this technique may cause considerable discomfort. The level of pain tolerance that each client has is unique. Permanent cosmetics treatments are...
---
• cosmetic tattooing • numbing agents • numbing cream • numbing creams • painless cosmetic procedure • permanent make up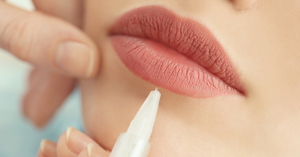 Permanent makeup numbing treatments are becoming more popular as permanent makeup grows more prominent. "Beauty is pain," as the old adage goes, and many individuals are unwilling to go through the discomfort of these cosmetic procedures. Permanent makeup techniques can cause a significant amount of discomfort. In order to accommodate even those with the most minimal of pain tolerance, the industry turned to permanent makeup-numbing creams.  In the microblading industry, our clients' comfort should be our top priority! To be able to do this, we should only give them the best anesthetics and numbing agents to ensure a pain-free procedure....