Best Microblading Courses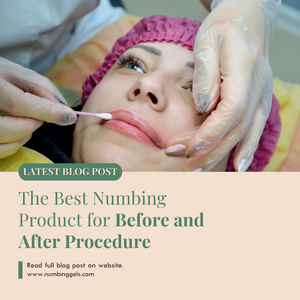 We use numbing gels and PMU anesthetics to ensure that our clients are as comfortable as possible, because as their microblading artist, the more relaxed they are, the better your work will be. Pain is associated with any procedure that involves breaking the skin and placing pigment or ink into it. Fortunately, our numbing gels help to dramatically reduce the amount of pain felt before, during, and after the procedure. If you don't have a prescription from a doctor or medical director, it can be difficult to get numbing creams and numbing gels. The good news is that there are...
---
A permanent makeup procedure involves breaking the surface of the skin, and while the needles or blades don't go too deeply into the skin, it can still be painful.               Therefore, numbing is essential. A topical anesthetic can be a cream or gel with different consistencies. As they are applied to the skin, they absorb and block nerve endings from sending signals to the brain. This causes a numbing sensation. Therefore, your client will not feel pain, but they will feel the pressure of the tool penetrating their skin.   So what is it about...